Charmed Life Flame Casein Triangle 1.15mm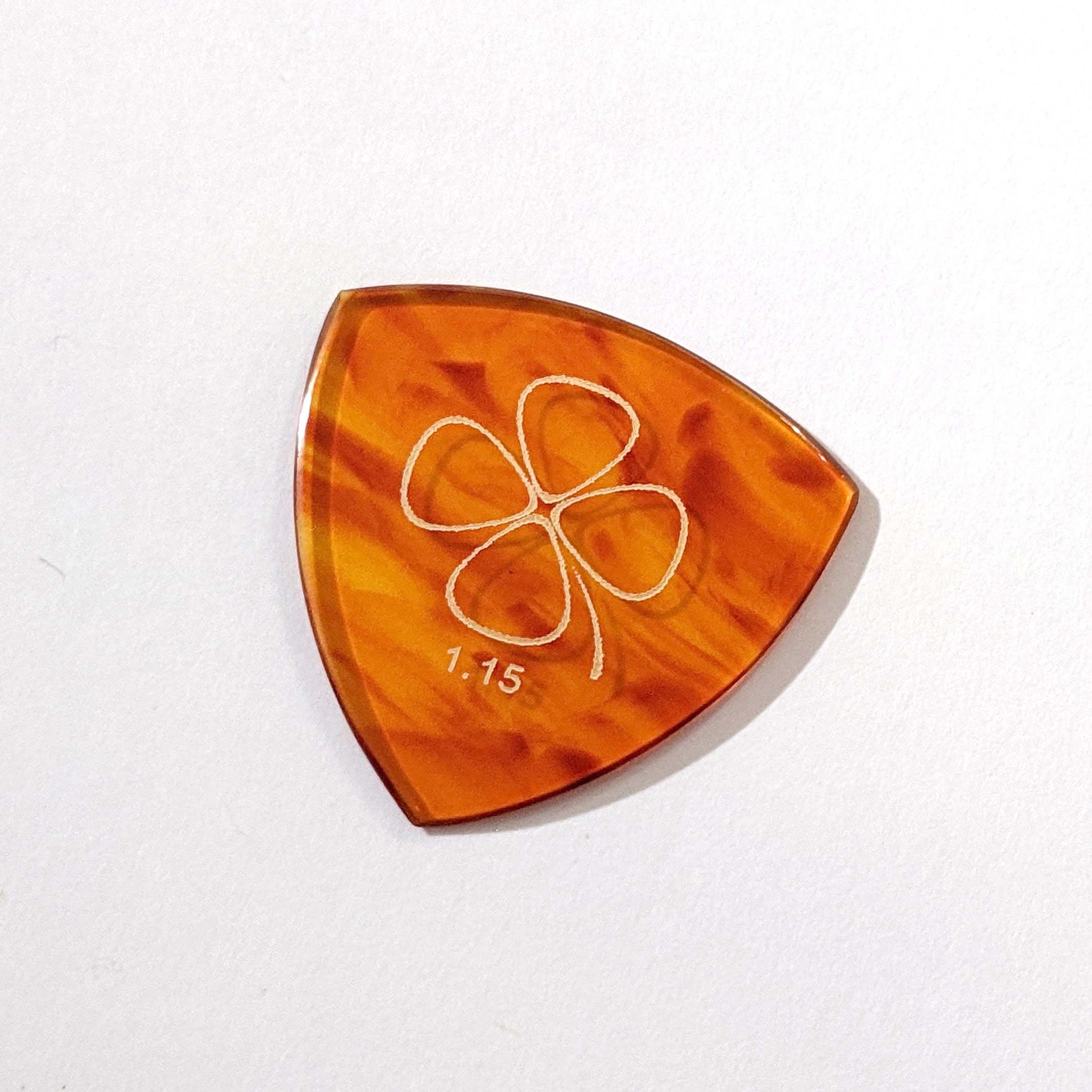 Brand: Charmed Life
Sold out, please call 02 9817 2173 for next shipment.
We cannot make these fast enough. Please allow two to three weeks from time of order.
The ntf-1.15 mm flame triangle is a real stunner, an instant classic, and highly collectible. This one is a true performer, with a supple, warm and balanced tone reminiscent of genuine tortoise shell. 
This gorgeous casein color is a world-wide exclusive to charmed life picks. We're honored to bring it to you.