Bad Cat Hot Cat 30R Head +_Hot Cat 1x12 Speaker CabinetHandwired Guitar Amp - Used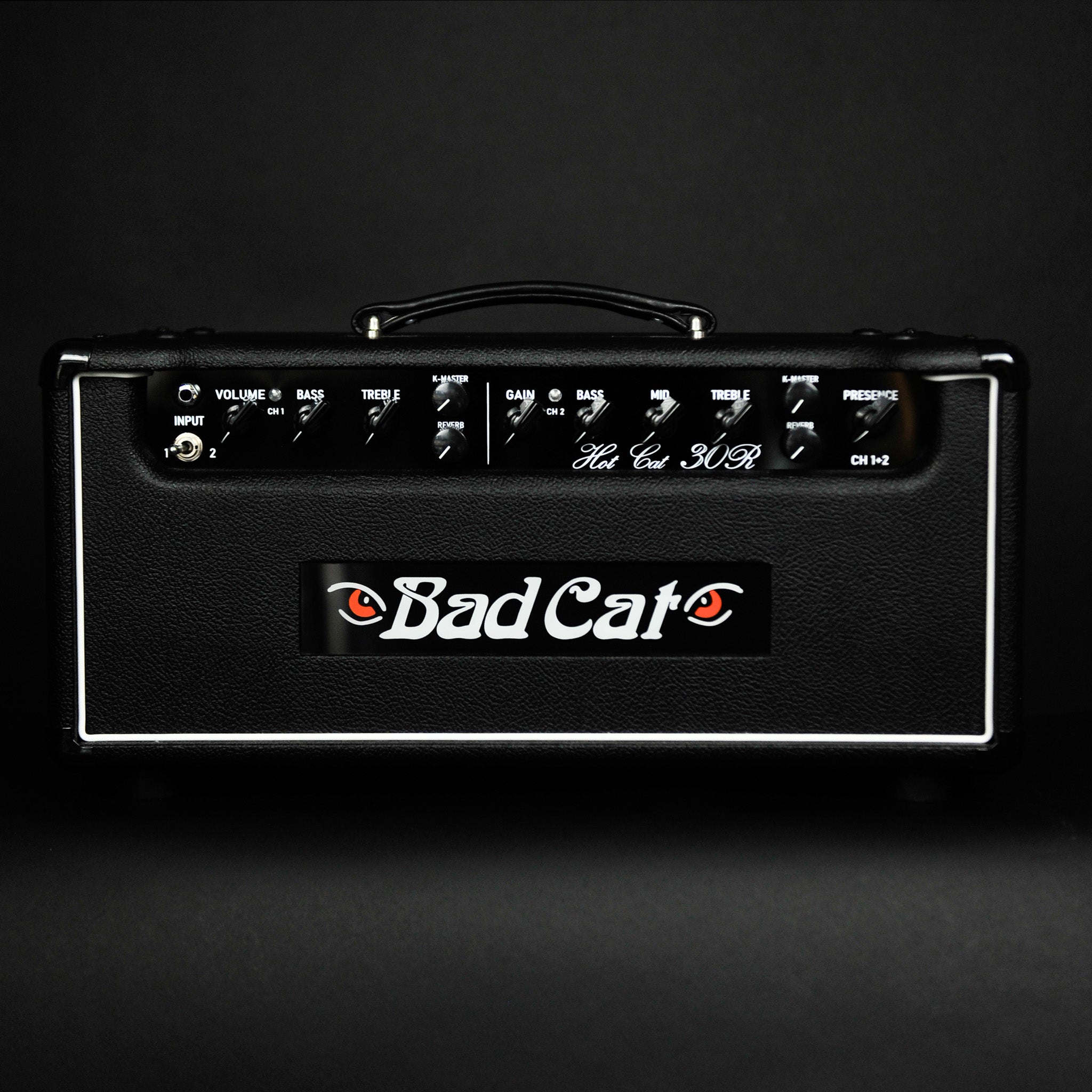 Brand: Bad Cat
Pre- loved and in immaculate condition:
Recognized with a prestigious award at NAMM 2004, the Hot Cat is considered one of the finest amps ever produced. Bad Cat have continually refined the lauded model since then, further developing the esteemed instrument.

Sound
The two-channel class A Hot Cat boasts pure British style tone, ranging from sparkly cleans right the way through to the heavy rock arena and all the crunchy goodness in between. No stone has been left unturned in design, using only the very best components and hand-wired with masterful precision.

The two EL34 tube produce a prestigious tight rhythm, smooth highs and a prominent midrange push. Channel one boasts punchy cleans and a healthy dose of crunch even when using single coil pickups. It's extremely easy to get the Hot Cat to saturate and produce rich drive on the high-gain second channel. This is, after all, an amp made to snarl. It's dripping in complex mids and excellent note definition clarity.

The Hot Cat is a refreshing take on timeless sounds thanks to the K Master dial; an original approach to power amp management. The K Master dial controls voltage, current gain, harmonic clipping and signal amplitude in order to retain gain levels at any volume. That means whatever volume you're set at, you're getting the same responsiveness and presence you'd expect from a loud tube amp.

Push the K Master past 2 o'clock to saturate the power section independent of the preamp gain. This opens up even more tonal possibilities, such as big cleans with loads of harmonic content.

Dual K Master circuit
LED Channel Indicator
Bass and Treble controls along with the K Master on the Hot Cat Series give you a more flexible clean channel
Simplified Gain channel: Bass, Mid, Treble Tone stacks
Separate Reverb controls for each channel (reverb optional)
Effects loop