National "2001" Style-1 Tricone Resonator Guitar - Used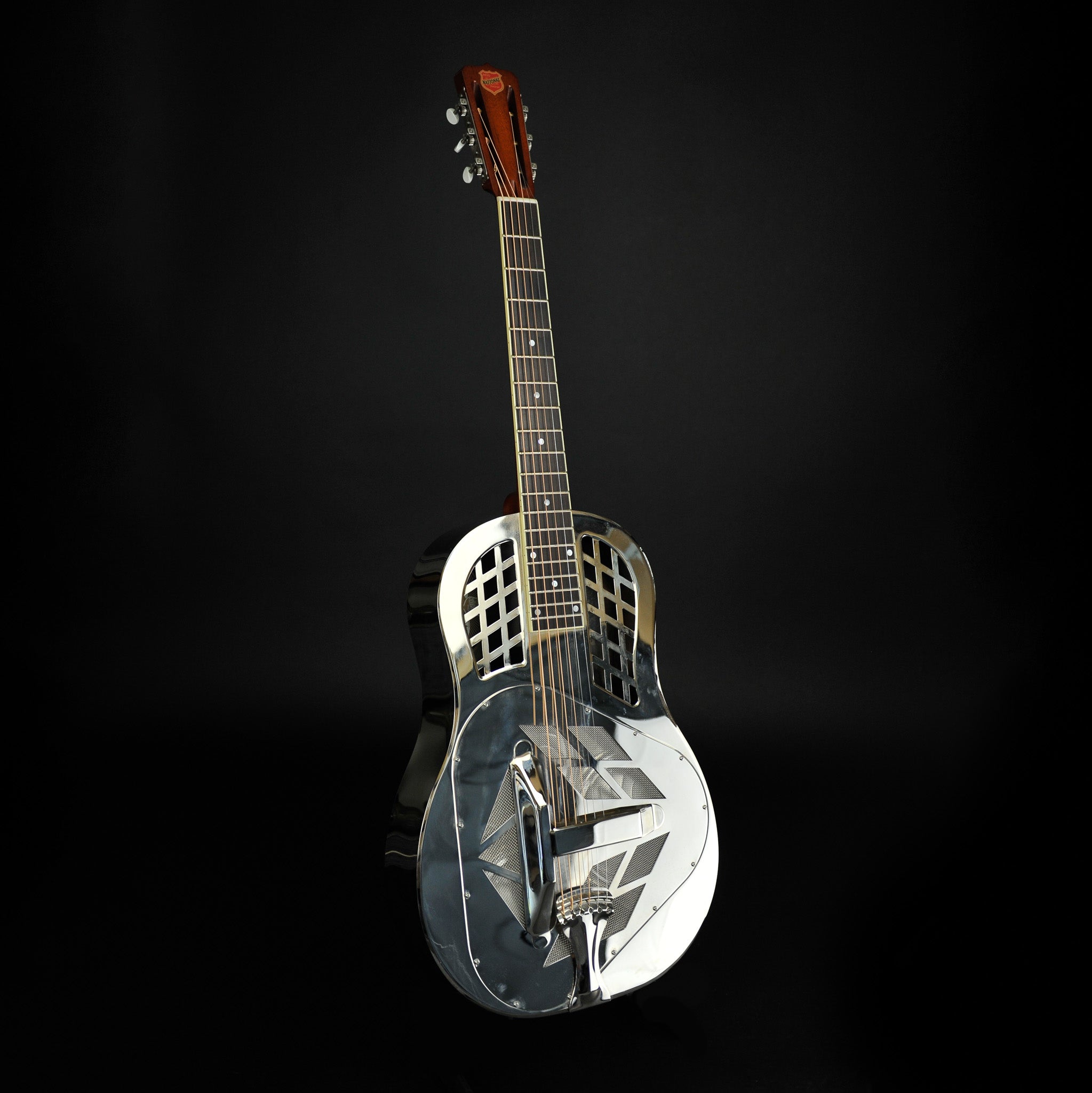 Brand: National
$5,499.00 $5,699.00
1 in stock.
Pre loved Style-1 Tricone. Great condition and difficult to get these days due to production limitations. Marks and lovely patina as shown in images. With original case and cloth.
Specs and further description from National Guitars' wesbsite:
Nut Width - 1.82"
String Spacing E-E - 2.31"
Body Depth - 3.125"
Scale Length - 25 21/32"
Fingerboard Radius - 16"
Weight - 8 Lbs 14 oz.
When he invented the original National Tricone all the way back in 1927, John Dopyera was seeking to create a louder guitar with internal amplification — but he also insisted that the guitar's tone be absolutely clear. His groundbreaking design patented in 1927 with three resonating cones projected the guitar's sound so it could be over the sound of dancers and cut through a band or orchestra. As John rightly boasted, "The Tricone guitar flowed like a river," and the company's early ads proclaimed it "The Greatest Musical Sensation of the Age." Now, ninety years later, Tricones are still revered by musicians everywhere for that special sound. Like the originals, our Style 1 Tricone is built with a Brass body and coverplate — the same, unique alloy used by the Dopyera Brothers. And like those guitars, our body, coverplate, and tailpiece are nickel plated and polished to a mirror-like shine. The mahogany neck is finished in a rich, warm burst and fitted with an ivoroid-bound ebony fingerboard. The vintage-style tuning machines work on the classic slotted headstock, topped by the famed National shield decal. An early National advertisement in 1927 touted the Tricone's tone, power, and quality of sound, and our new reissues proudly carry on that tradition.