Kala KASSTU-TE Tenor Travel Ukulele w/-pickup w/Bag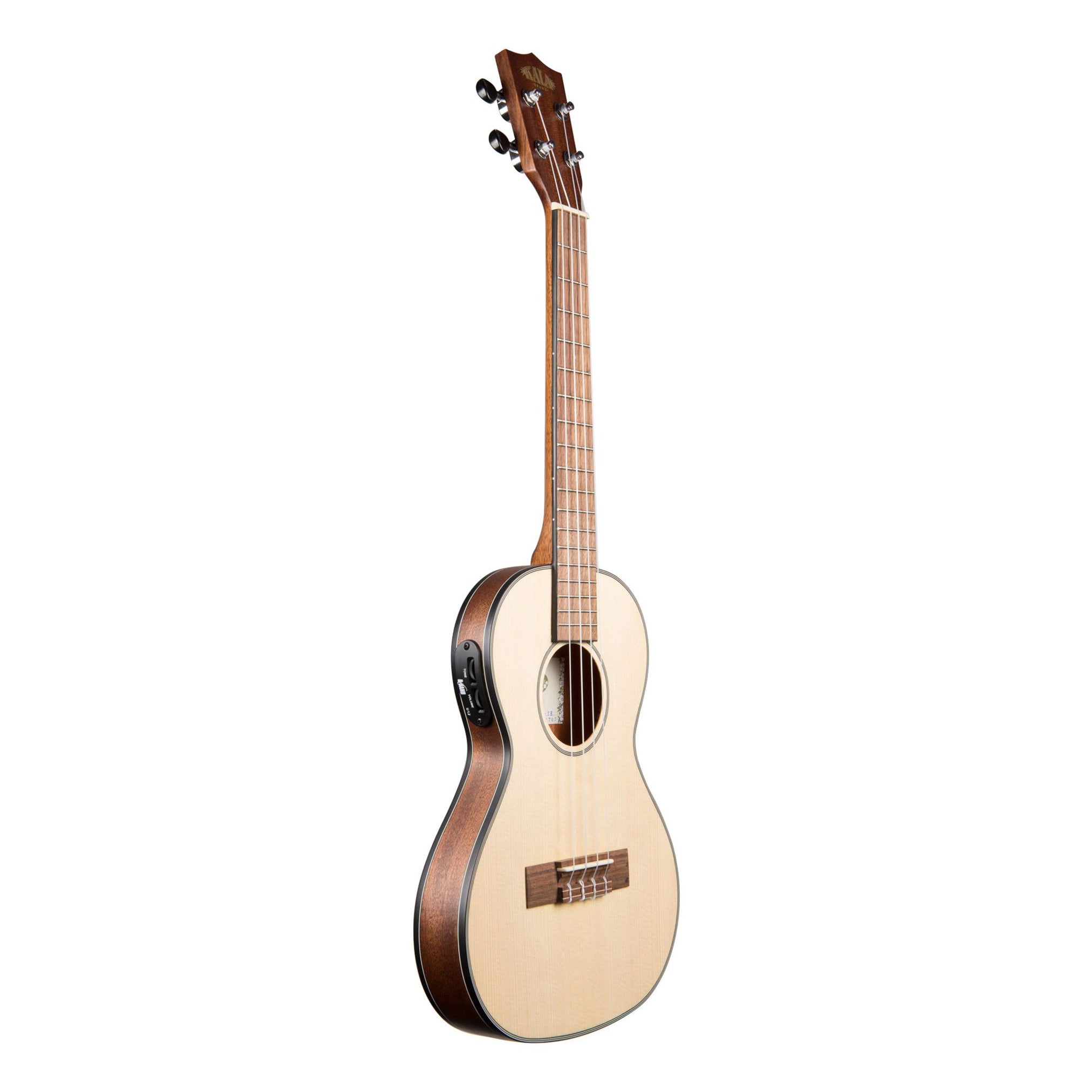 Brand: Kala
Sold out, please call 02 9817 2173 for next shipment.
Take these ultra thinbody ukes anywhere. Stuff em' in your backpack, suitcase or briefcase. 
This Kala Tenor sized travel uke features a 1-1/4" to 1-3/4" archback thinbody depth with a surprisingly full sound. All models have a solid spruce top and project quite nicely. Each model comes with a deluxe custom embroidered bag.