Cordoba C3M Solid Cedar Top Classical Guitar w/Bag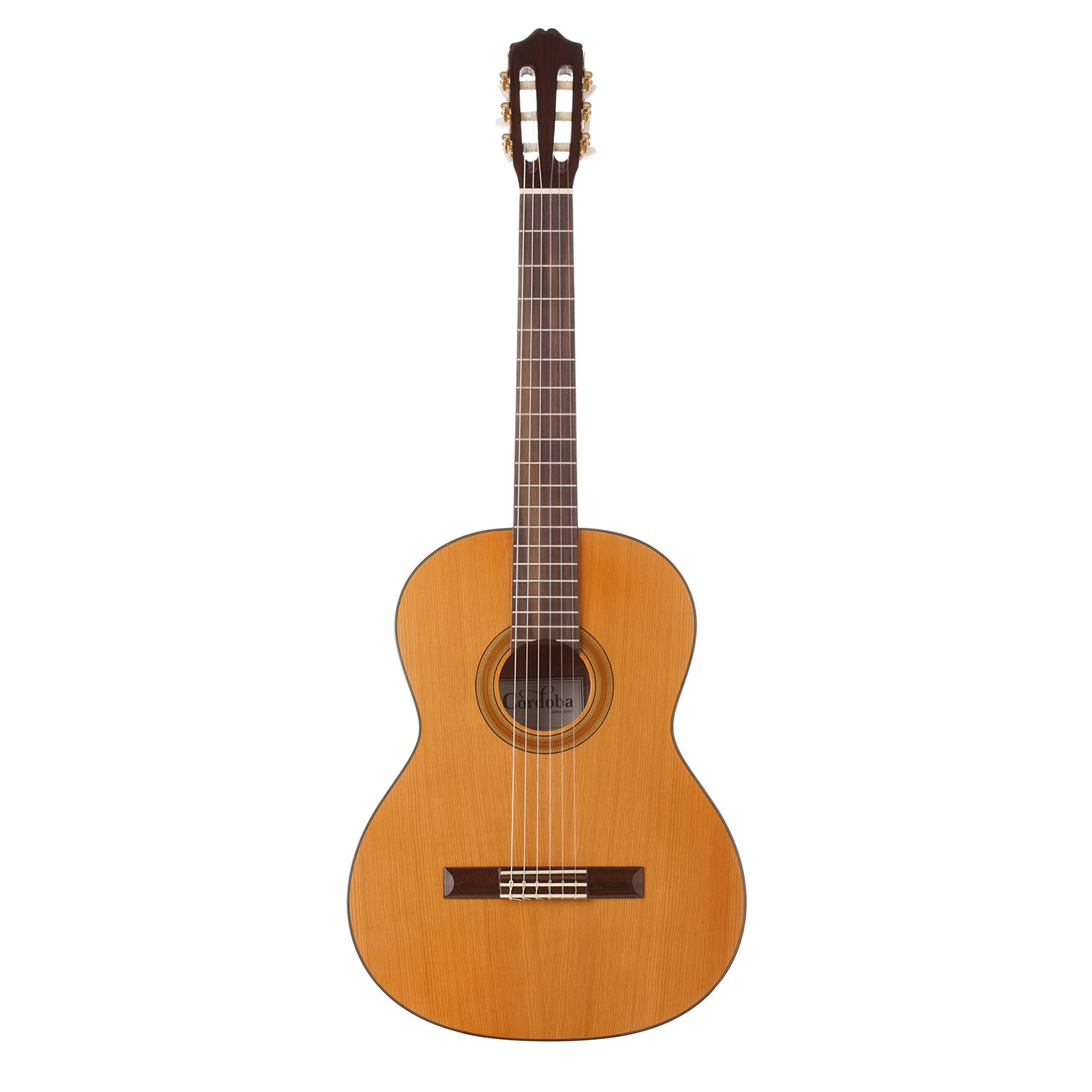 Brand: Cordoba
Sold out, please call 02 9817 2173 for next shipment.
Cordoba Guitars, founded in 1997, blends the traditional craftsmanship of early master luthiers with modern developments. Cordoba instruments are lightweight, responsive and direct descendants of the Spanish tradition.
The Iberia models feature solid Canadian cedar or European spruce tops with African mahogany, cypress or Indian rosewood back and sides. These handmade guitars are lightweight with comfortable playing action and have adjustable, truss rod equipped necks.
The C3M is an accurate, sweet sounding and easy playing entry level instrument. The matt finish and dark cedar top contribute to its understated good looks. Also available in 3/4 size same price. Highly recommended.
Cordoba C3M Solid Canadian cedar soundboard, mahogany back and sides.