Emerson 3-Way Switchcraft Prewired short straight toggle Switch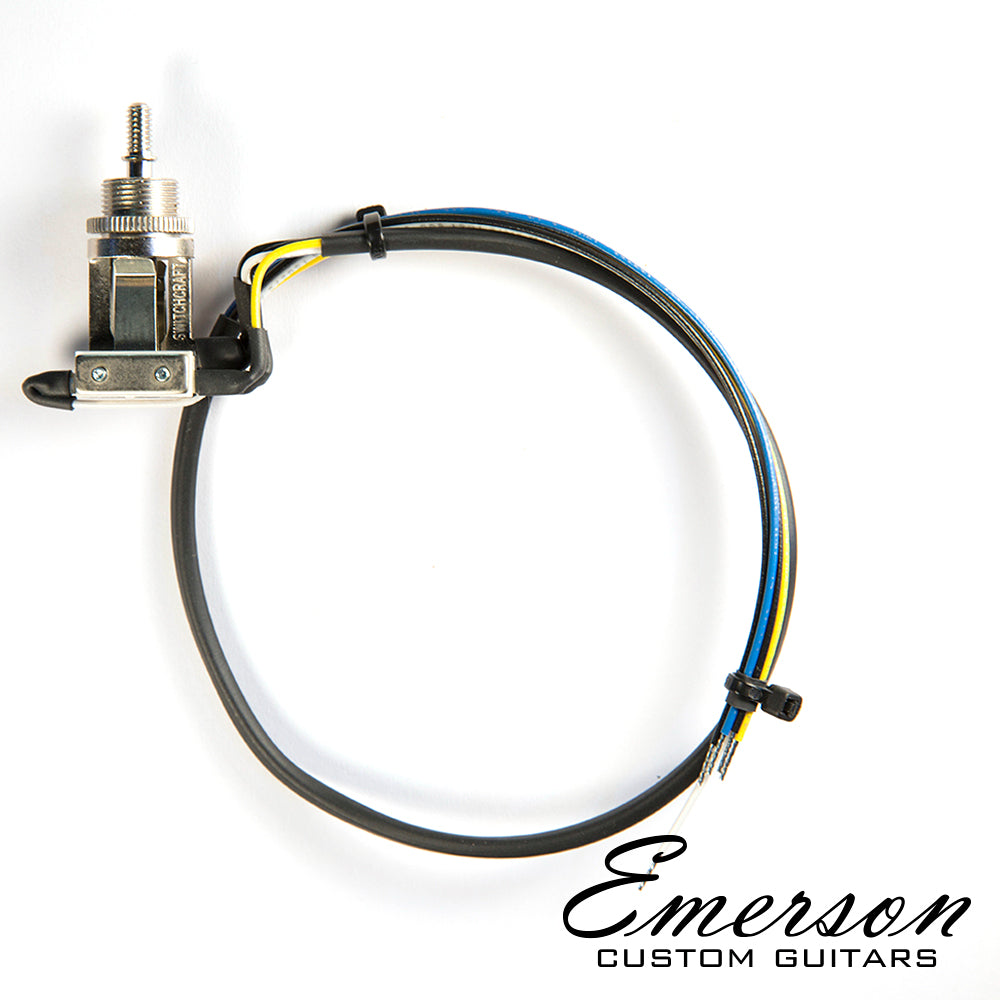 Brand: Emerson
Sold out, please call 02 9817 2173 for next shipment.
Prewired 3-Way Switchcraft Short Straight Toggle Switch
Here is our newly redesigned Prewired 3-Way Toggle Switch. Color coded 22 gauge pre-tinned wire makes soldering a breeze... No more cussing over getting that vintage outer braid to heat up so you can solder your grounds. Fully HeatShrunk, Wired Up like a champ and ready to throw in your Les Paul, or any other style of guitar that requires a Gibson style 3-way toggle switch. We've done all the hard work for you so that you can have a flawless and reliable sound in an easy to install package. Also the wire that we use on these kits in the same makeup of the vintage braid cloth wire that you will find in vintage guitars (Les Paul's and the like) just in an easier to install and more reliable package....
-Fits USA made Gibson LP's, USA Made PRS's 245's, Tele Deluxes, Epiphones and most other Gibson-Style imports with very little modification.
-Made In the USA Switchcraft Toggle Switch handwired with color coded pre-tinned 22 gauge wire. All soldered switch connections are reinforced with heatshrink to ensure years of trouble-free use.
Total of 5 Leads:
White= Hot To Tip of Input Jack
Black (2) = 1 to the back of any pot, and 1 to the ring of the Input Jack
Yellow = Neck Hot from Switch (Middle Lug of Neck Volume Pot)
Blue = Bridge Hot from Switch (Middle Lug of Bridge Volume Pot)
-Built to last, replace your scratchy and noisy switch today!