Kinman SRV Set - Impersonator (White) Set of 3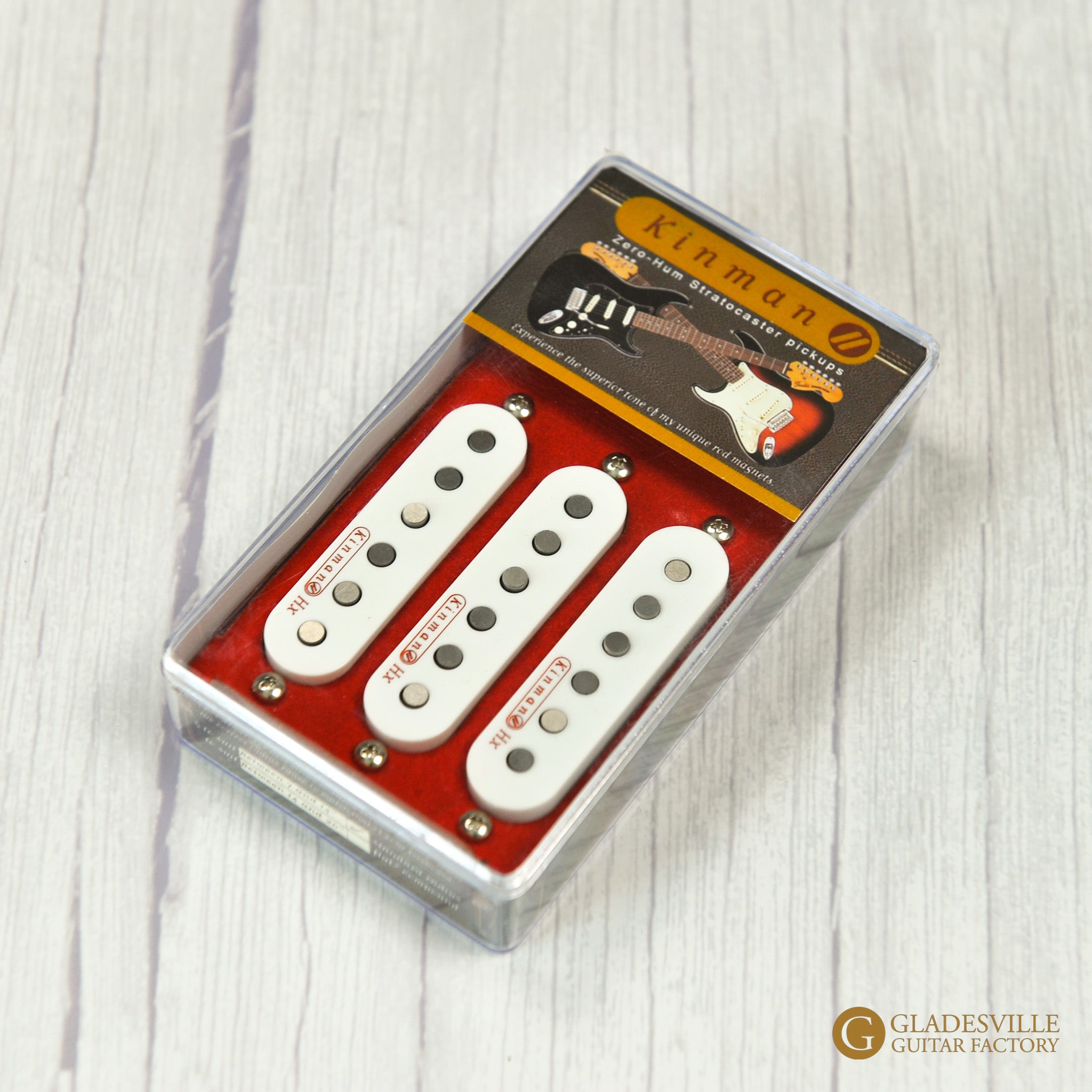 Brand: Kinman Pickups
Set of 3.
Pickups in this boxed set are three non-aged sound Impersonator Fat 50.
SRV's Strat* produced a sound with extra bite, presence and harmonic bloom in loud passages and a nice woody bark from the low wound strings and soulful highs in slower passages. The new Kinman Impersonator Fat 50 also produces this sound with added expression factor, without mains hum.
These are the most lively and juicy Strat pickup we make, so alive and juicy they outshine most non-noiseless single coils. Archetype Non-Aged Sound delivers exceptional dynamic range and explosive thwack attack, excellent transparent piano mid tones and exceptional bell-like ring and presence, sweet blooming & biting highs.
Some people will call these noiseless pickups but Kinman prefers to describe them correctly as Zero-Hum Stratocaster pickups. That's because there are 2 types of noise, hum which is cancelled in the pickup and buzz which can only be minimized by shielding the wiring cavities.
*Stratocaster and Strat* are a Trade Marks of Fender Musical Instrument Corp. Kinman is not connected to Fender.
** Alnico-K is a unique proprietary rod magnet developed by Kinman in 1985. It has 40% less string pull than Alnico-5 so sustain is longer and there is much less clatter from string crash and no Strat-itis string warble.
Ask our experts about installation instore.