Matchless SC-Mini 6W Combo 112 black/silver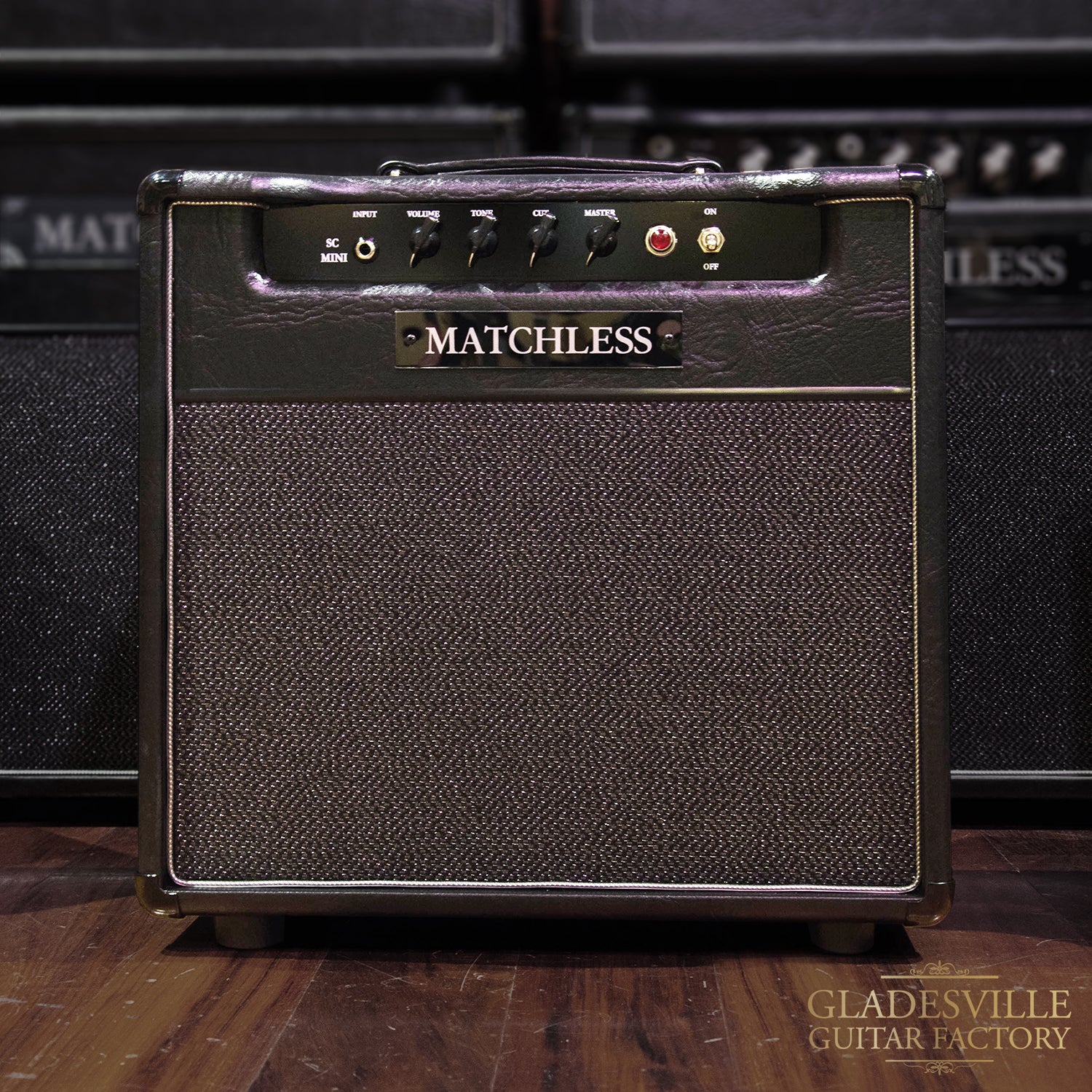 Brand: Matchless
Sold out, please call 02 9817 2173 for next shipment.
Several years of R & D went into the creation of the SC-Mini.  The ultimate goal was to create an entry level, highly affordable Matchless amp while staying true to our quality based principles in performance and sound.  The result is a tube amplifier constructed with a single PC board based on Channel 2 of the larger Matchless C-30 Series.
In order the achieve the affordable price point, the chassis is constructed off site under the strict supervision of Phil Jamison and then finished in house and assembled into our handmade speaker cabinets before undergoing rigorous testing.  Each SC-Mini is loaded with the same customized Celestion Heritage G12H30 that is used in all of our amp and speaker cabinet models.  Each SC-Mini also includes our signature hand wired back lit MATCHLESS logo.    

Also, like the C-30, the output section is powered by the EL84 power tube however, the SC Mini has a single ended output transformer using only one EL84/6BQ5 tube, thus making the SC Mini a true "Class A" amplifier.
With a 5AR4/GZ34 tube rectifier, one EL84, one EF86, and one 12AX7 the SC-Mini has the same classic tone and feel as the C-30 industry standard, simply scaled down in size and volume. 
Features: Volume, 6 Position Rotary Tone Switch, Cut Control, and Master Volume.

The SC-Mini will be offered in the following configuration: 
12" Celestion Heritage G12H30 8 Ohm Speaker (75 Hz) Made in the U.K. 
SC-Mini 12" Speaker combo Dimensions: W 18" / H 17.25" / D 9.50".