Radial PZ PRO - Acoustic instrument preamp, 2 ch w/dual EQ, 48V mic in, Radial DI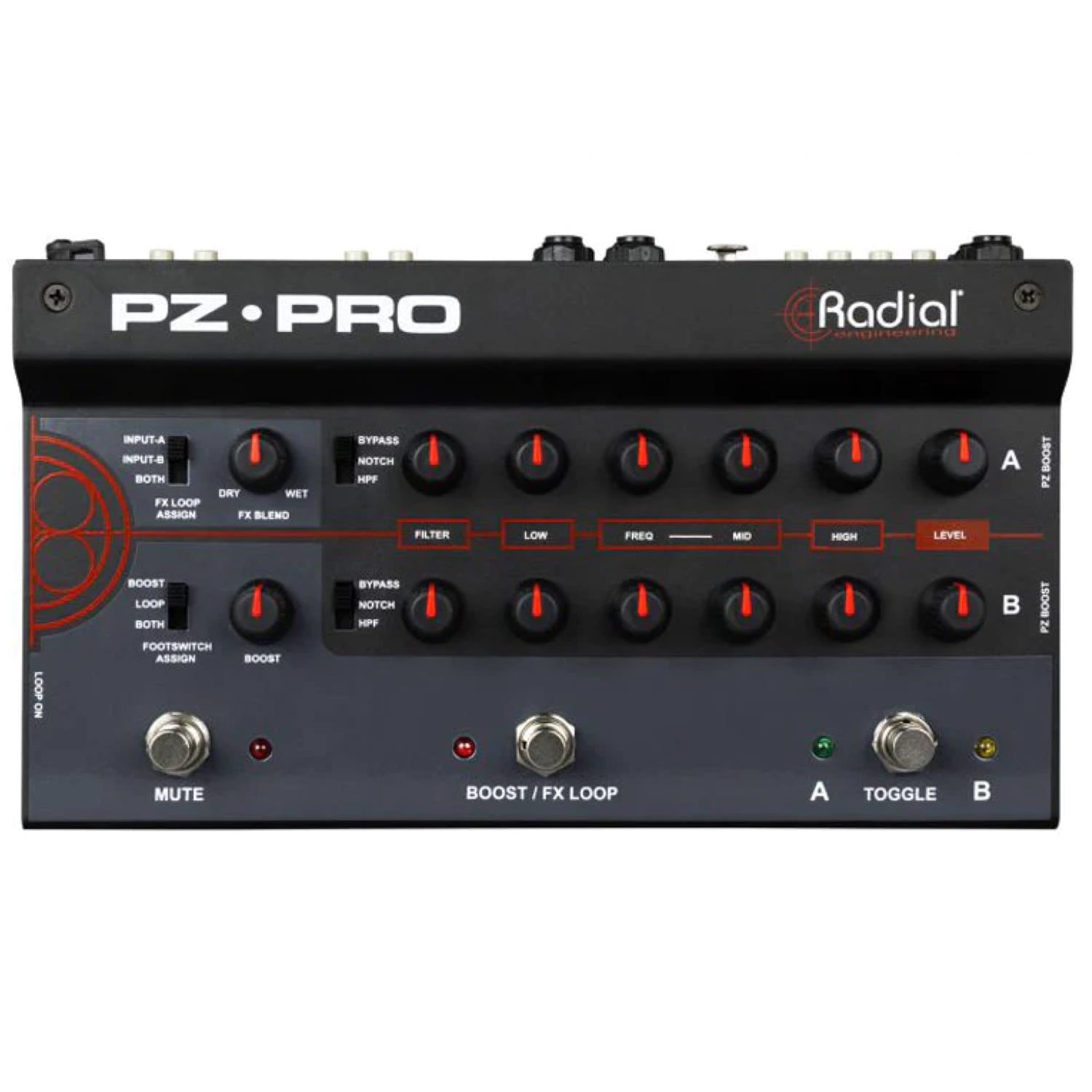 Brand: Radial
Sold out, please call 02 9817 2173 for next shipment.
The Radial PZ-Pro is a 2 channel acoustic instrument preamp with separate EQs, switchable piezo input boosters on both channels, XLR input with available phantom power on channel 2, Assignable FX loop with wet/dry control.
2-CHANNEL ACOUSTIC INSTRUMENTAL PREAMP
Take complete control over your tone, EQ settings, and effects with the PZ-Pro, a two channel instrument preamp, DI and switcher. Each channel features a separate equalizer strip complete with a filter section to reduce feedback on stage. The second channel of the PZ-Pro also features a microphone input to allow any dynamic or condenser microphone to be used, including clip-on instrument mics. Three footswitches provide the ability to toggle between each input channel, activate a built-in booster and an effects loop, or mute the signal for silent tuning on stage.
2 channel acoustic instrument preamp with separate EQs
Piezo input boosters available on both channels
XLR input with available phantom power on channel 2
Assignable FX loop with wet/dry control