Tone-Gard for Mandolin - Vintage Size, Sunrise Pattern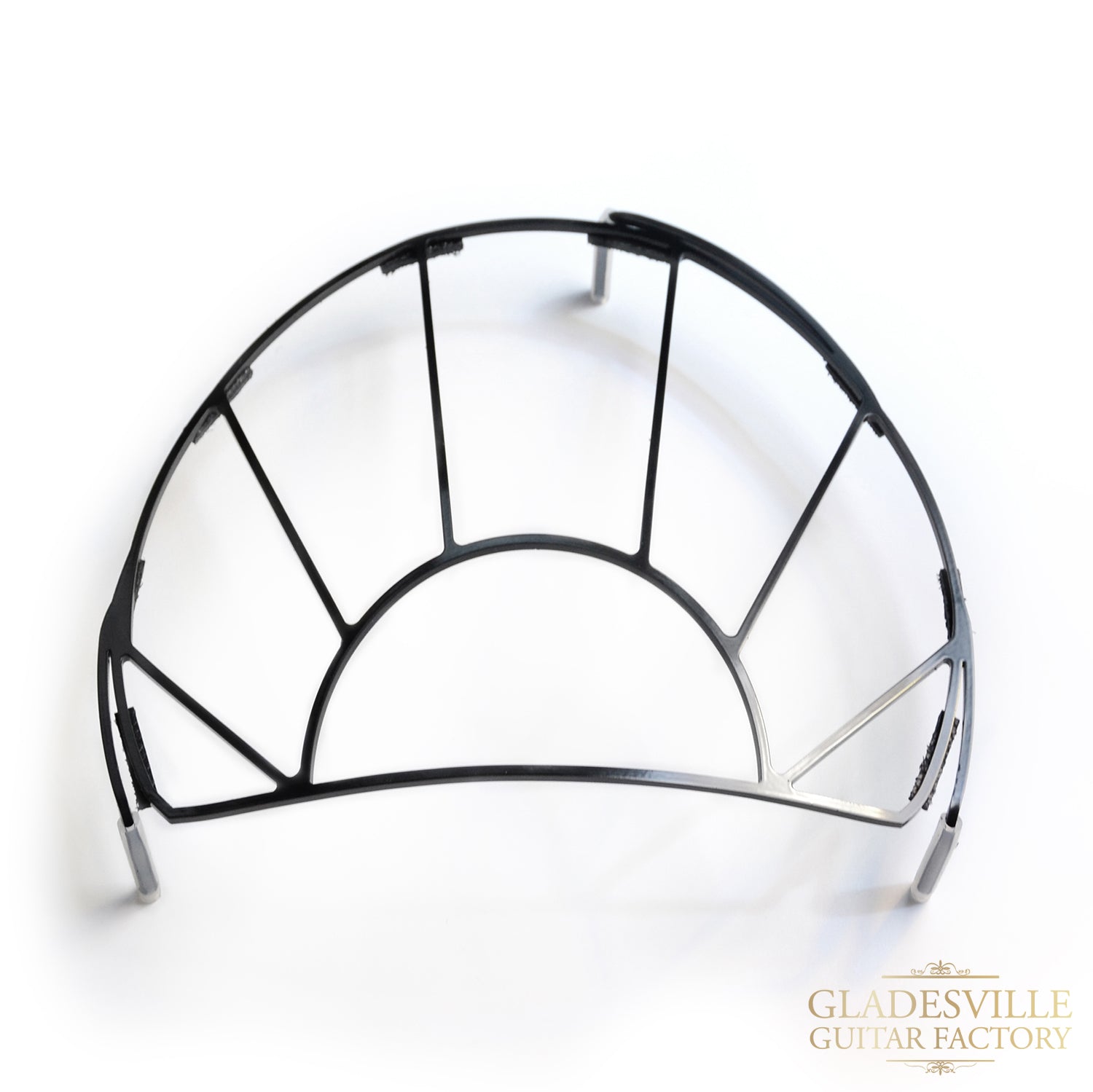 Brand: Tone-Gard
The Vintage size is larger than the Standard and is designed to fit vintage Gibson A-style mandolins.
The Tone-Gard™ is designed to isolate the back of a mandolin (or any similar instrument) from the player's body, producing more volume and enhancing the tone.
You can test the concept right now without a Tone-Gard™. Play your instrument normally, while facing a wall about a foot or two away, allowing the sound to bounce back directly so you can hear how your instrument projects. After you are used to the sound, hold the mandolin by the neck so that the back of the instrument is a couple of inches away from your body. Now try playing some chop chords. Go back and forth, against and away from your body, and you will notice a difference. You will hear a difference just hitting one chop and letting it ring while holding against you, then away. (If you don't hear the difference, it's time to visit an audiologist — no kidding.)
An extra benefit is protecting the back of your instrument from wear, dings, and scratches. It fits in most cases while remaining on the instrument - this depends on how tight the case is. The Tone-Gard is not recommended for French polished instruments.