Victory Amplification V1 Copper Pedal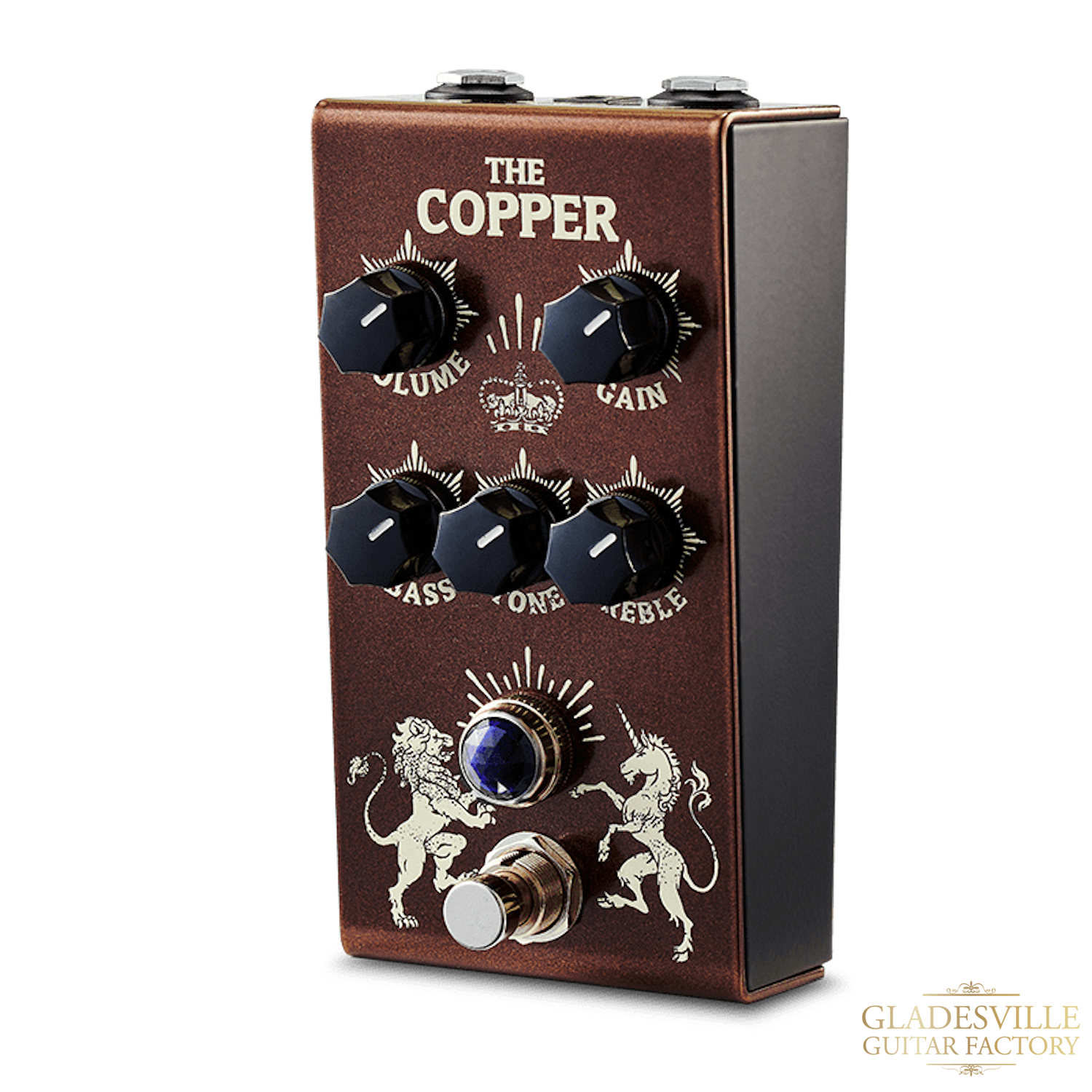 Brand: Victory
Classic British Rock tone as soon as you engage the Copper, the V1 pedal is stompbox that takes all the elements of the VC35 Copper and squeezes it into a pedal.

The V1 series is a collaboration between Victory and award winning pedal builder Adrian Thorpe MBE. Designed and built in Britain, the Copper is a true collaboration between two British companies.

The V1 may be small but it has many different sounds packed into it, push the gain up and you are into 70's Classic British Rock, then dial it back for 60's British Blues Rock. The 3 band EQ can be used to thicken and cut the sound, it's the perfect addition to your pedalboard.
All Copper Tone
Inspired by the VC35 Copper, the V1 Copper emulates the sound a quartet of EL84 output valves in the British tradition.
Dynamic Gain Control
The V1 Copper pedal can clean up to get that famous '60's chime' and then when the gain is pushed you have classic 70/80's regal sound!
Tone Control
This V1 Copper has bass, treble and a tone control, the tone control is great for that final high-end response tone tweak.

Features:
Three Band EQ
Volume and Gain Controls
Steel Chassis
Power requirements:
9V DC
Size:
125mm x 43mm x 66mm (inc feet)
Weight:
0.472 Kgs