Aquila 96C Guilele Strings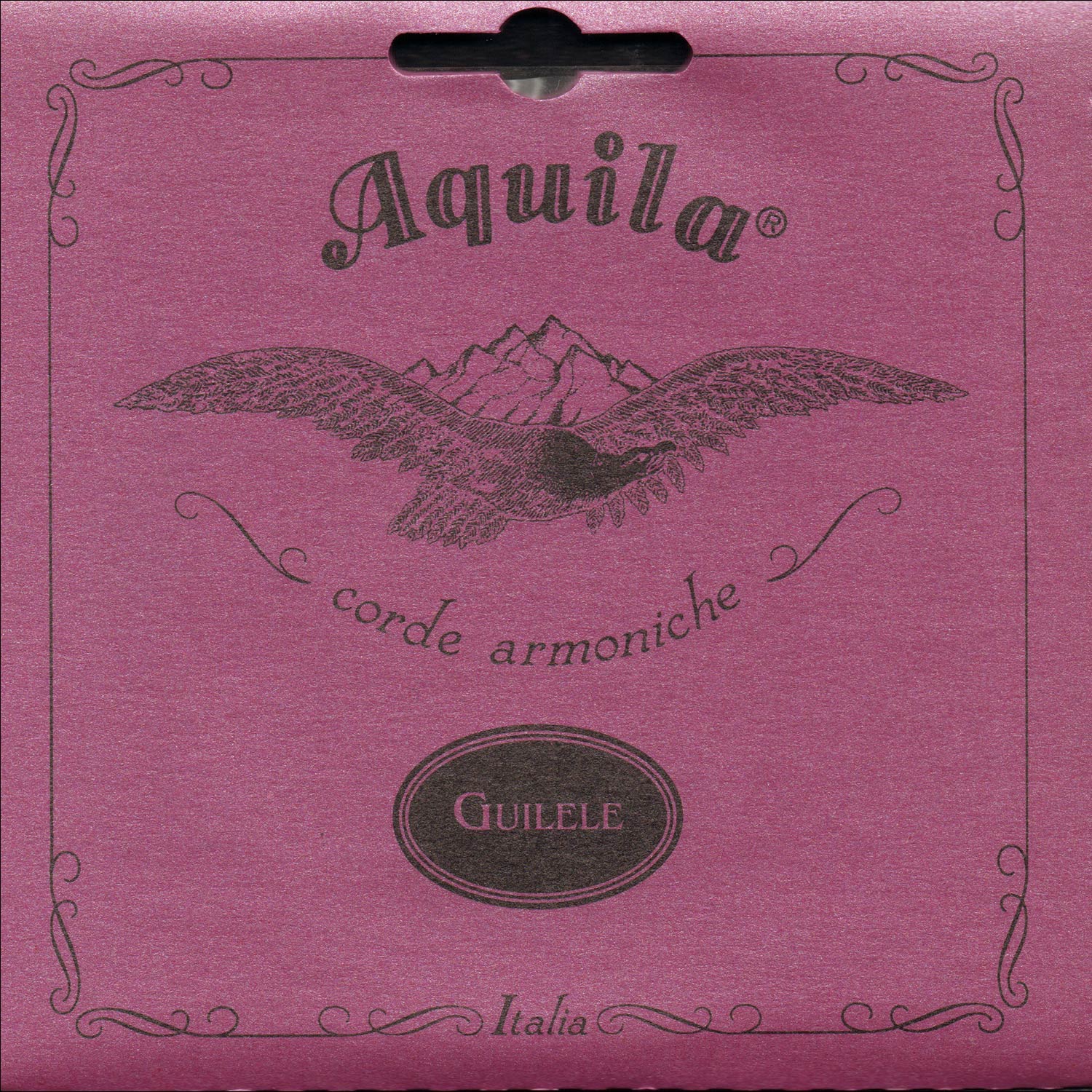 Brand: Aquila
Designed for 6-string hybrid guitar/ukulele instruments with a short scale length of 17" (435mm).

Approximate gauges, high to low, 026, 032, 040, 028w, 035w, 043w. The first three strings are rounded, polished Nylgut featuring promptness of attack, acoustic projection, excellent timbre and stability of intonation under moisture changes.
The basses wound with high quality silver-plated copper, consist of a Nylgut multifilament core that ensures a high resistance to tensile stress and a low absorption of both atmospheric humidity and sweat.