DSL Stud Pattern V Black Strap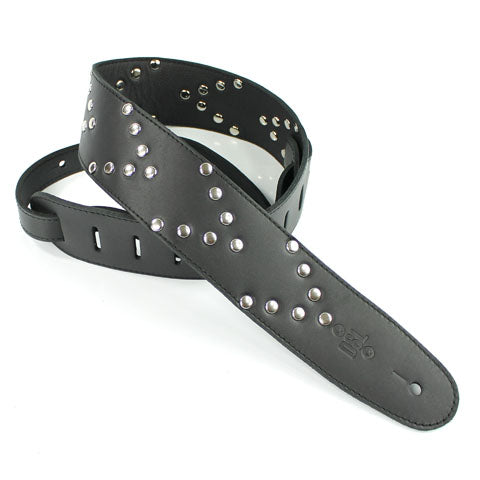 Brand: DSL
The DSL Round Stud series features tough, securely fastened round studs in various patterns. Every stud is hand tted to the strap and checked for quality, ensuring a durable and perfectly aligned pattern. The full-grain backing completely covers the stud mounting, eliminating the possibility of stud hardware catching on clothes or instruments.
Each strap is handmade in Australia from hand- sourced highest quality leather. The top of each strap is made from tough but supple medium weight leather, while the backing is extra soft and comfortable full- grain garment quality leather.
A classic tough interweave tail is tted for adjusting strap length.
Handmade in Australia
High quality genuine medium-weight leather top
Genuine full-grain leather backing
Metal colour: Silver studs
Classic tough interweave tail for adjusting strap length
Adjustable length 100cm to 148cm as standard
"